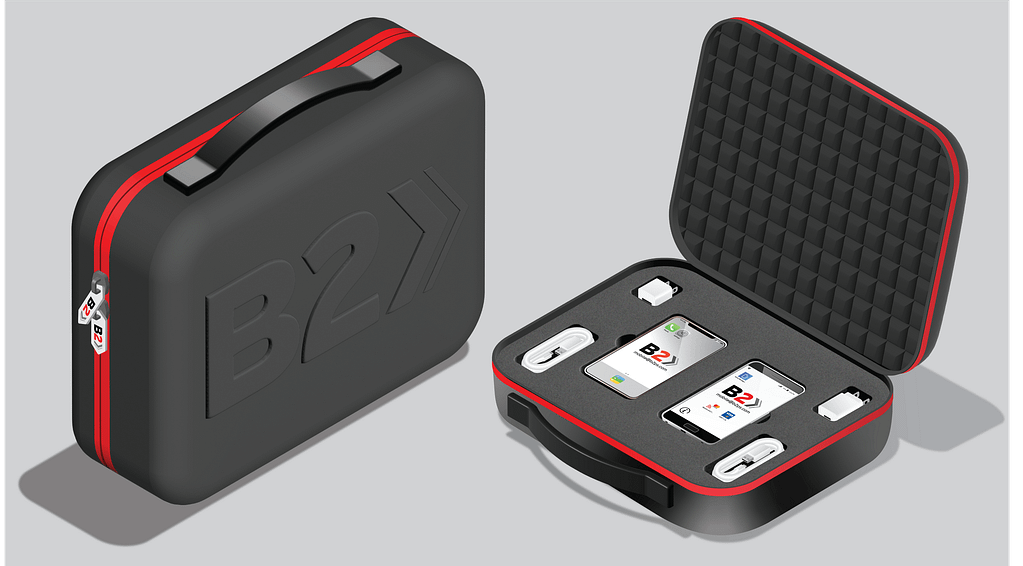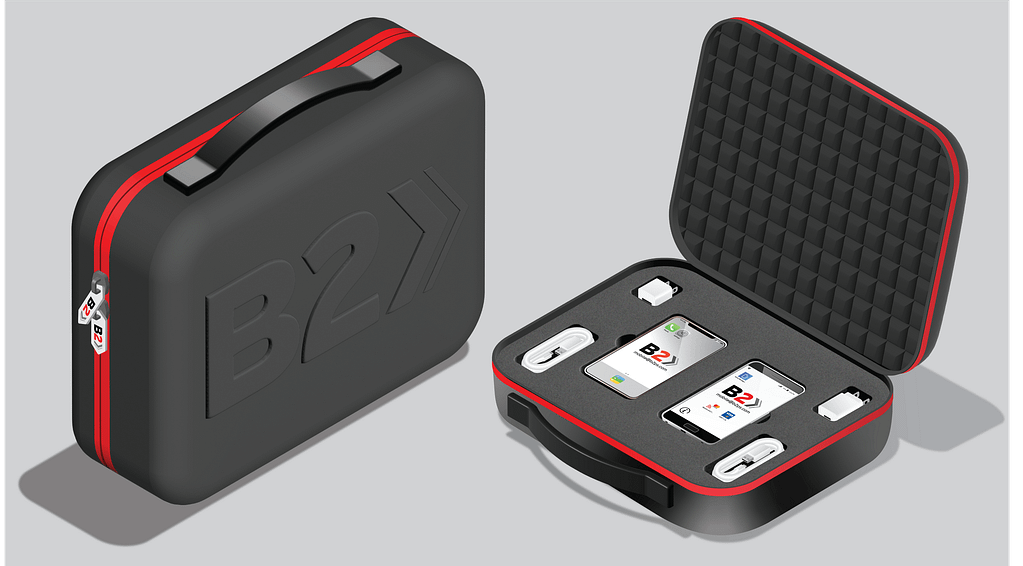 B2 Mobile Test Suite (MTS)
Growth of mobile payment devices
Performing payments using a mobile phone is becoming more prominent as consumers are recognizing the convenience it brings them. Merchants are taking note of this tap-to-pay trend and see the necessity of accepting this digital form of payment. Due to the complexity of the mobile payments back-end integration – all required to ensure that mobile payment devices work properly at the point-of-sale – it is extremely important to perform comprehensive testing of your mobile payments integration and acceptance prior to going live. To aid in this endeavor the 
B2 Mobile Test Suite (MTS)
 consists of smartphones with pre-loaded mobile wallets that enable organizations to test various forms of mobile payments. Similar to the physical EMV and contactless test cards that B2 has provided for years, the 
B2 MTS
 is ideal for:
User Acceptance Testing (application development and testing)
Training Support Personnel
Performing Demonstrations
Pre-loaded Mobile Wallets
The 
B2 MTS
 will include smartphones that will have the mobile wallets pre-loaded with various mobile payment applications, including American Express, Discover, Mastercard, and Visa test accounts.
Control and Management
The mobile devices will be managed under B2's Mobile Device Management system (MDM).  With the MDM, B2 has the ability to control how the mobile devices are configured and limit instances where someone might inadvertently delete an app, change a setting, etc.
Wi-Fi Enabled or SIM Card Available
No cellular service will be provided on the mobile devices, Wi-Fi will be enabled and as the primary communications mode.  If a customer does not have Wi-Fi available, B2 ships all phones with a SIM card that may be enabled with 'data only' functionality.
Mobile Payment Options
The B2 Mobile Test Suite includes two smartphones – an Apple iPhone® SE 4GB LTE 64GB RED * and a Samsung Galaxy® S21 *. These phones provide merchants with the ability to test Apple Pay® on the iPhone® and Visa and Mastercard wallets on the Samsung device.
Testing of other digital/mobile devices and hardware (e.g. smartwatches, new versions of smartphones, etc.) may also be available upon request.
Includes:
Smartphones to test Apple Pay®; Visa CDET (Contactless Device Evaluation Toolkit); and Mastercard CTT (Contactless Test Tool) which includes M-TIP (Mastercard Terminal Integration Process) profiles
Pre-loaded Device PANs in the phones Mobile Wallets
Wi-Fi Enabled for Communications and Testing – optional data plans if Wi-Fi is not available
2-Year Limited Warranty
The package includes the following items . . .
B2 Mobile Test Suite Case
Apple iPhone® SE 4G LTE 64GB *
USB-C 20W Power Adaptor – Apple
USB Lightning Cable
Apple Phone Information Package
Samsung Galaxy® S21 5G 128GB *
USB-A Power Adaptor – Samsung
USB-C Cable
Samsung Phone Information Package
MTS User Guide
Product(s) selected are subject to the B2 standard 
terms and conditions
 published on the B2 website. * B2 reserves the right to substitute other iPhone or Samsung models without notice.