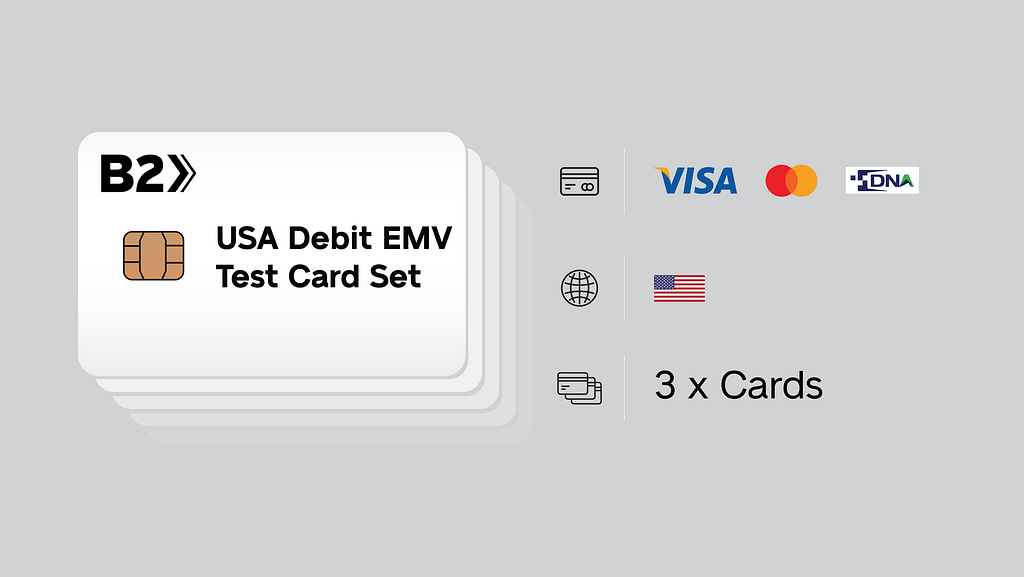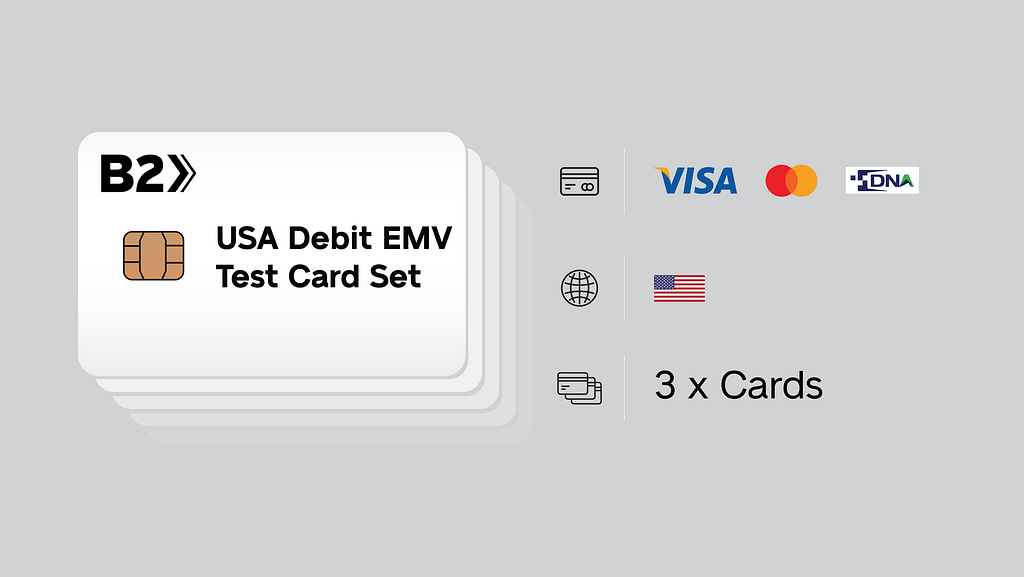 B2 USA Debit EMV Test Card Set (3xCards)
This B2 USA Debit EMV test card set of three test cards supplements the B2 USA EMV Test Card Set by adding a selection of U.S. debit cards. All cards are English-language, have a USA Issuer Country Code and a USD Currency Code. All cards are contact only and contain both a chip and a magstripe.
Note: For a more extensive U.S. Debit EMV card set, please review the USA Debit EMV Test Card Set which includes a U.S. debit test plan and cards with multi-funding accounts and multiple AIDs that allow you to test many more of the complex U.S. debit scenarios that should be supported when deploying EMV solutions in the U.S. marketplace.Card Expiry Dates (by Brand):
DNA 12/2025; Mastercard 12/2025; Visa 12/2024
Note:  Card images below may not reflect current card definitions.  Please refer to product documentation for details.
Card details:
Test Card 01 – DNA, 400000******0028, Debit Network Alliance
Test Card 02 – Visa, 476173******0135, U.S. Debit (Global and Common AID), Single Funding Account
Test Card 03 – Mastercard, 541333******9130, U.S. Debit (Global and Common AID), Single Funding Account