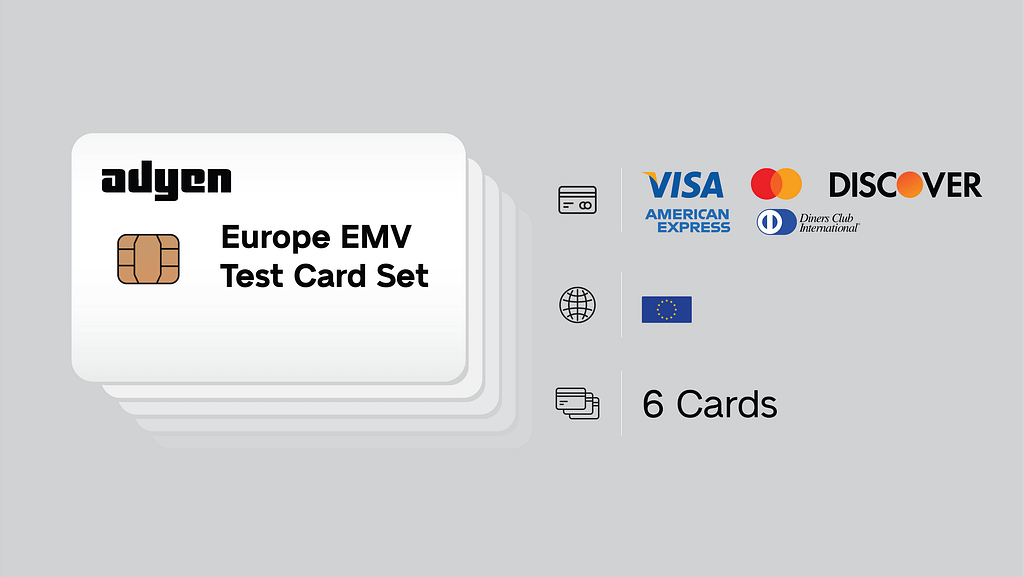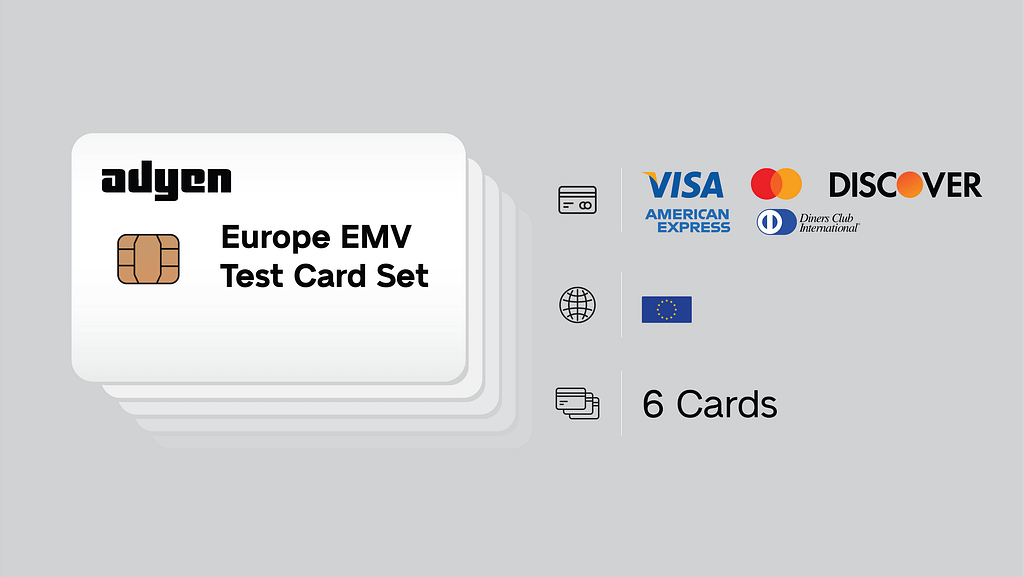 Adyen Europe EMV Test Card Set (6xCards)
The Europe card set was specifically designed for Adyen to perform User Acceptance Testing (application development and testing), train support personnel and perform demonstrations within the European marketplace. The set includes credit/debit cards with a variety of Language Codes, Country Codes and Currency Codes. All cards are "Dual Interface", support EMV contact/contactless and have a chip and a magstripe.
Card Expiry Dates (by Brand):
Amex 12/2024; Diners 12/2023; Discover 12/2023; Mastercard 12/2025; Visa 12/2024
Note:  Card images below may not reflect current card definitions.  Please refer to product documentation for details.
Card Details:
Test Card 01, Visa, 476173******0043, Dual Interface, High Value, German, Germany/EUR
Test Card 02, Mastercard, 541333******4111, Dual Interface, Offline Capable, French, France/EUR
Test Card 03, Mastercard, 679999*******2010, Dual Interface, Online Only, Maestro Debit, French, France/EUR
Test Card 04, Amex, 374245*****1003, Dual Interface, Online Only, Dutch, Netherlands/EUR
Test Card 05, Discover, 651000******0844, Dual Interface, Online Only, English, Great Britain/GBP
Test Card 06, Diners, 360705****0715, Dual Interface, Online Only, English, Great Britain/GBP